Thank You everyone for a successful evening in celebrating our various heritage.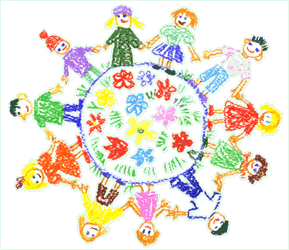 This is Fairhill's Annual Family Heritage Night (formerly known as International Night)! The event starts with food tastings and ends with a cultural fashion show.
Please help us make this beloved Fairhill event a success.
We are in need of volunteers for the following roles on the night of the event.  Time slots are short, so you still have time to enjoy the event with your family.
Setup: Help setup tables, chairs, stations, etc prior to the event
Front Table: Greet people, answer questions
Food Runners: Receive food from parents as they arrive and deliver to one of two lines set up for the tastings
Crowd Management: Help with the flow of people going through the food lines
Cleanup: Help with cleanup and put away items after the event
If you have any questions, please contact president@fairhillpta.org.
We look forward to celebrating the many cultures within our Fairhill community together!
Date: 02/22/2019 (Fri.) Time: 5:00pm – 8:30pm EST Location: Fairhill Elementary School